(Written while at Rivendell)
We learned of Rivendell (yes like the Lord of the Rings) when we were searching for a place to go for our sabbatical. It didn't work to go in March but we instead set up a time to come this summer, after our summer project. The Lord knew that this would be a great place for us to bring our time of rest that we started in March full circle. This is a unique place, set up for those in ministry to come for rest and renewal, a spiritual retreat centre, run by a group of volunteers who rotate through a schedule as hosts and desire to bless those who are seeking solace.
We had no idea what to expect really, just hopeful that our family could recharge from a busy summer. It's been more than that and I'm grateful for the chance to be in this place.
We packed our car, the kids most excited that we would be leaving the country and getting to ride a ferry to an island, Bowen Island. This ride to the island was as exciting as they hoped and as you felt the wind in your face, our eyes took in the unique beauty that was in front of us I could already feel some of the tension I had been carrying melt off my shoulders like the wake behind the big ferry.
We drove to the top of a very large hill where Rivendell looks out over Hug Bay, the entrance point to Bowen Island and is a hilltop oasis for sure, an introverts dream spot. It's beautiful and more than we expected. It's often like that when God leads you somewhere, beautiful and more than you hoped for or expected.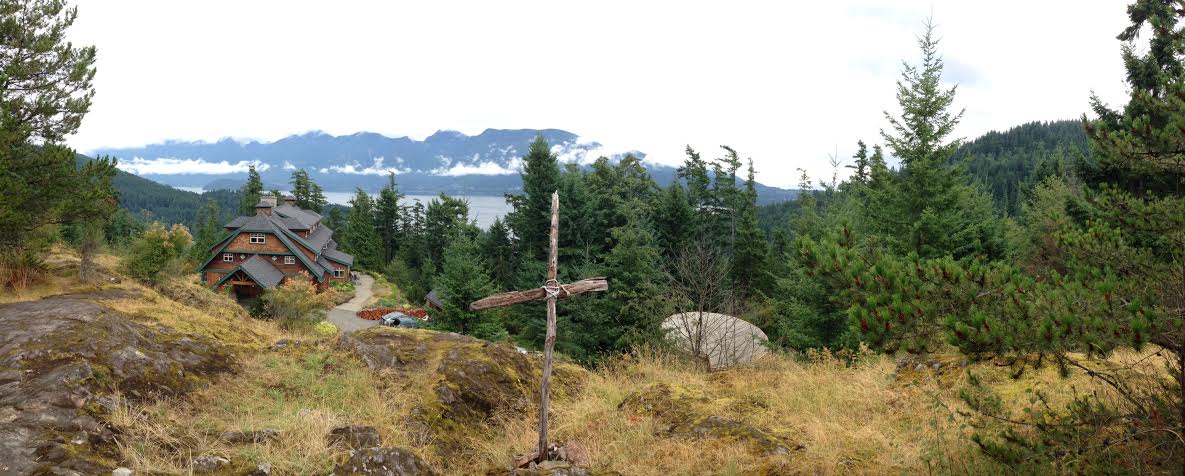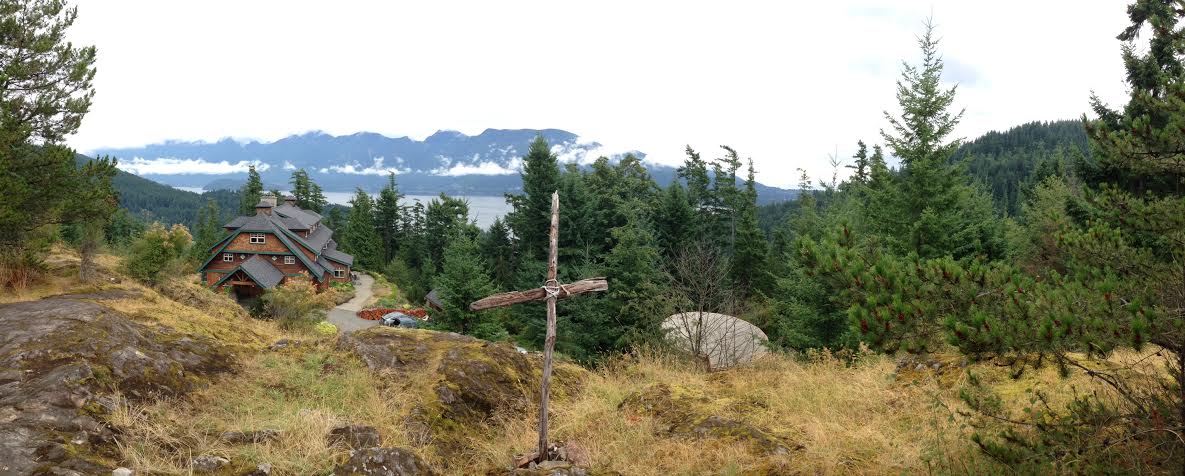 After unpacking and putting the tired kids to bed, they had wore themselves out from all of the excitement of just getting here, I opened the welcome binder (yes, I read those). It said,
We welcome you to Rivendell and invite you to a time of rest and renewal.

As you unpack your suitcase and arrange your things in your room be attentive to the present moment. You have brought more with you than your luggage, and we invite you to be aware of what you are carrying; the people at home, worries, memories, unfinished business. Notice your anticipation and your fears. Imagine holding all these thoughts and feelings in your hands. Can you entrust all these concerns and expectations to God? Take this opportunity to seek the holy in the ordinary as you walk outdoors, attend community worship, write in your journal, read sacred texts, eat your meals and so forth."
Ahhhhh, so refreshing just to read this! I have been learning to do this so much more since March but often need the reminder. It was good to just acknowledge that yes I indeed brought with me more than what was in my luggage. I had a load of worries, some relational stresses, thoughts of the future and where God was leading that I needed to acknowledge and set down while I was here so I could rest in the Lord and in the present.
The page ended with this:
We pray that you will be blessed during your time here. As you reflect on your retreat experience may the words from Tolkien's Lord of the Rings resonate with you. Here are Bilbo's comments on his stay at Rivendell.
"…such was the virtue of the land of Rivendell that soon all fear and anxiety was lifted from their minds. The future, good or ill, was not forgotten, but ceased to have any power over the present. Health and hope grew strong in them and they were content with each good day as it came, taking pleasure in every meal, and in every word or song."
I can say that our time here felt like that. God has been teaching us that each day, each week on the Sabbath (when we wisely choose to acknowledge it) and during times away like this that we can set aside the good, the hard, the joys, the pain, the past and the future, not forgetting them, but ceasing to give them power over us and just enjoy the present.
It was good to be away to enjoy each other, read lots of books, throw rocks in the sea, swim, roll logs, take in the beauty of God's creation in the rain, fog, and sun and just be.
Rivendell, Bowen Island and Canada will be a sweet memory for us for sure.