My garden has been neglected the past month. It's lucky it's even been watered really. I thought I should move in for a closer look this week and to my surprise I found three giant zucchini hiding in the garden box.
As I was harvesting my zucchini and visiting with a neighbor who was strolling by, my neighbors family member was suggesting different ways I could use the giant zucchini. It was familiar suggestions like bread, brownies, shred it to put in sauces, bake it with cheese and marinara sauce and then she suggested making a crisp or pie out of it. What?! I've never heard of that before. She said it tastes like a mix between pear and apple when baked. Jenna and I were very intrigued so tonight we just had to give it a try. Much to my surprise it was indeed pretty delicious, my kids gave it two thumbs up and Jenna asked to make it again.
There we have it, a new way to eat zucchini in the summer. It may not be healthy anymore with butter, sugar and of course a dollop of ice cream on top but I'm okay with that.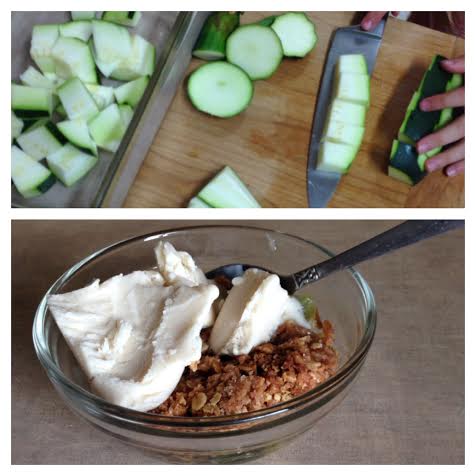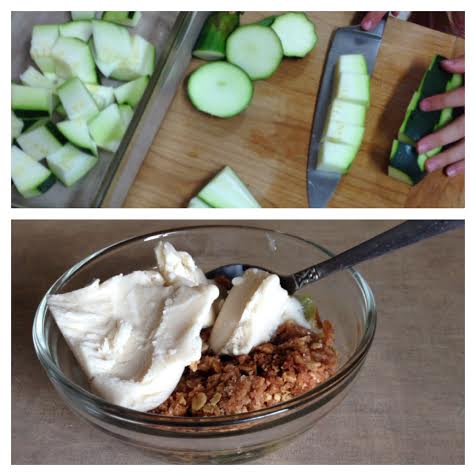 Have you ever used zucchini in your favorite dessert recipe?