Summer break has finally arrived here. It feels like it's so late in June to just be finishing up but better late than never. Unfortunately the weather has been gloomy the past couple days and we've had sickness here again. I don't remember the last time I was healthy at the end of a school year. I spent most of yesterday on the couch or in bed feeling crummy. Boo to that.
A couple months ago we planned that the first Saturday after school was out we would do the 4T Trail. I decided that clouds and a cold couldn't keep this from happening. Sometimes you just have to push through the pain, press on, and so we did.
The 4T Trail is an urban trek through the city, into the wilderness and back to the city. You use the Train (MAX), Trail, Trolley (street car), and Tram.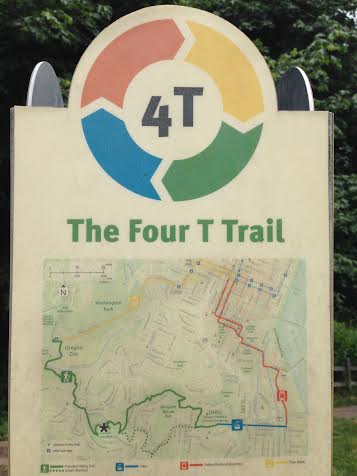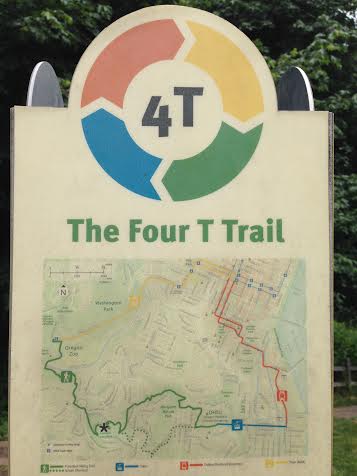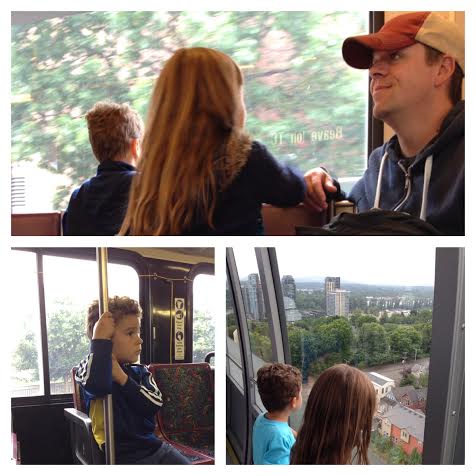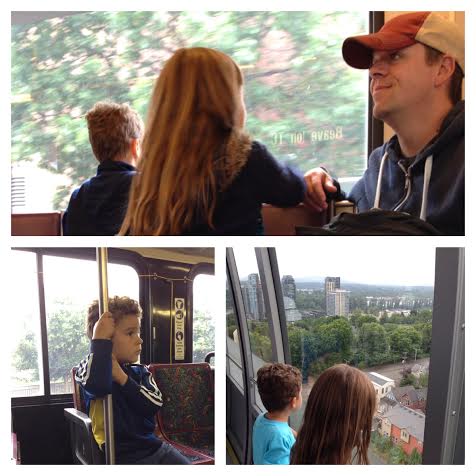 We started out from our house and walked a block to the bus and road downtown. Public transportation is always exciting for the kids because we don't do it often and I needed a refresher before our summer project students arrive this week. I need to at least appear to know what I'm doing. We boarded the bus and 10 minutes later we were in Pioneer Courthouse Square and ready to board the MAX Train. We headed Westbound to Washington Park and followed the signs that lead us over HWY 26 to a switchback climb up the rugged West Hills to Council Crest, the cities highest point.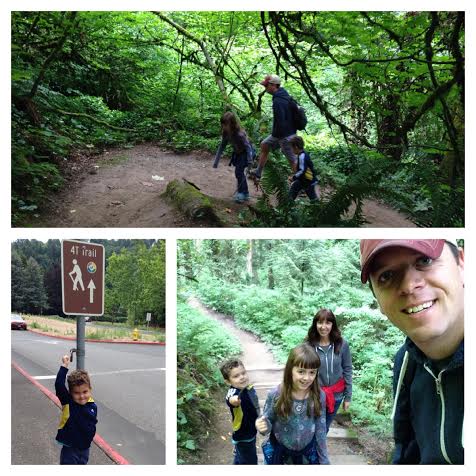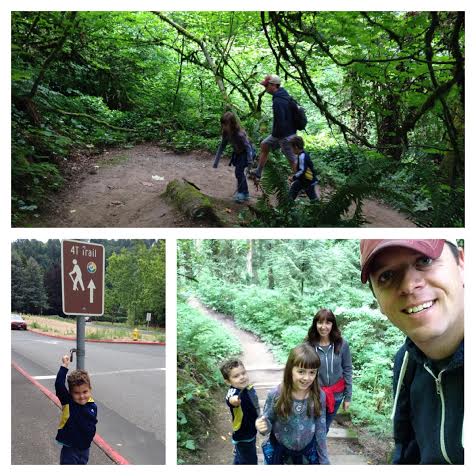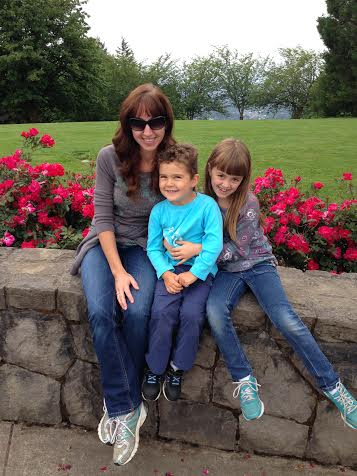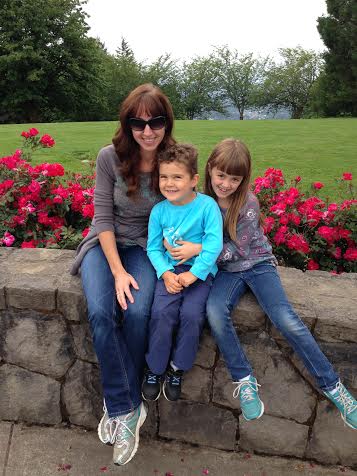 Unfortunately, the clouds didn't burn off so we couldn't see the beautiful mountains above the city but it was lovely none the less. We ate some snacks and of course took a few photos. Jenna and I didn't plan to match but we kind of did. Aren't we adorable?
After re-fueling we continued along our way. We descended through miles of trail to the Marquam Nature Park and then began our last section which climbs up to OHSU where you catch the Aerial Tram down the hill. It's a beautiful view from the Tram and none of us had been in it before so it was a fun ride. I don't love heights but it wasn't as scary as I had envisioned and I loved seeing the delight on the kids faces as they road through the sky.
When we exited the tram we then waited for the Trolly (a.k.a. the street car) to take us back to PSU. It conveniently drops you right on campus and about 50 feet from the front door of Ben & Jerry's so we treated the kids to small cones. We figured they deserved it after hiking 4.5 miles. It's the longest hike we've done as a family and they were total champs. I think I may have been more tired than they were. I blame it on the cold (or getting old, or just being out of shape).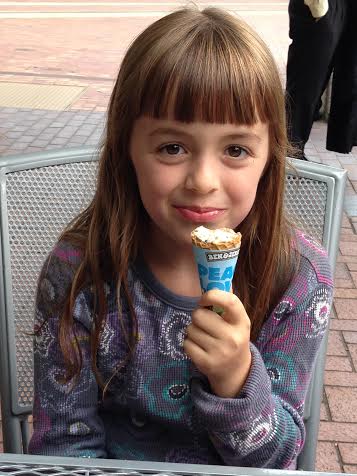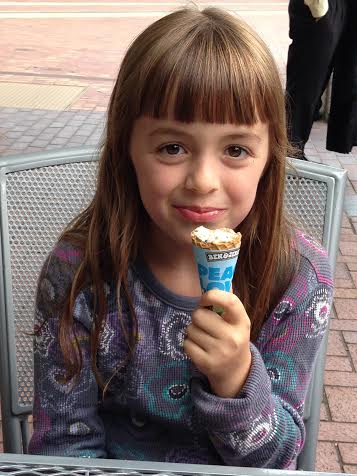 Tired but feeling like we'd conquered the city and nature all in one swoop we got back on the bus and headed home. It was a great way to kick off our summer break. It may not have been sunny but we had a great day as a family. Now we can check that one off the summer bucket list. If you live around Portland and you haven't done the 4T Trail it's a great afternoon activity.