I walked across the beautiful campus today, enjoying the amazing spring, blue-bird day. The lawn was a buzz with college students enjoying the sun and the end of the semester. I count it a privilege to work with college students. They are vibrant with life and possibility at the future ahead of them and also at a time in their life when they are making decisions that will shape them for a lifetime. It's been a blessing this semester to be allowed into the lives of 8 women at the University of Portland. To get to enter into their journeys with God, walk through the high and low times, challenge them to take steps of faith and pray for them is a true joy.
I can hardly believe that the semester is coming to a close. It went by at epic speed. So to celebrate we went out to dinner and had plenty of laughs along with our dinner. College students keep me young (when I'm not feeling too old). It was a bummer only half of them could go but we had fun for the rest of them.
Thank you sweet ladies for letting me be a small part of your lives!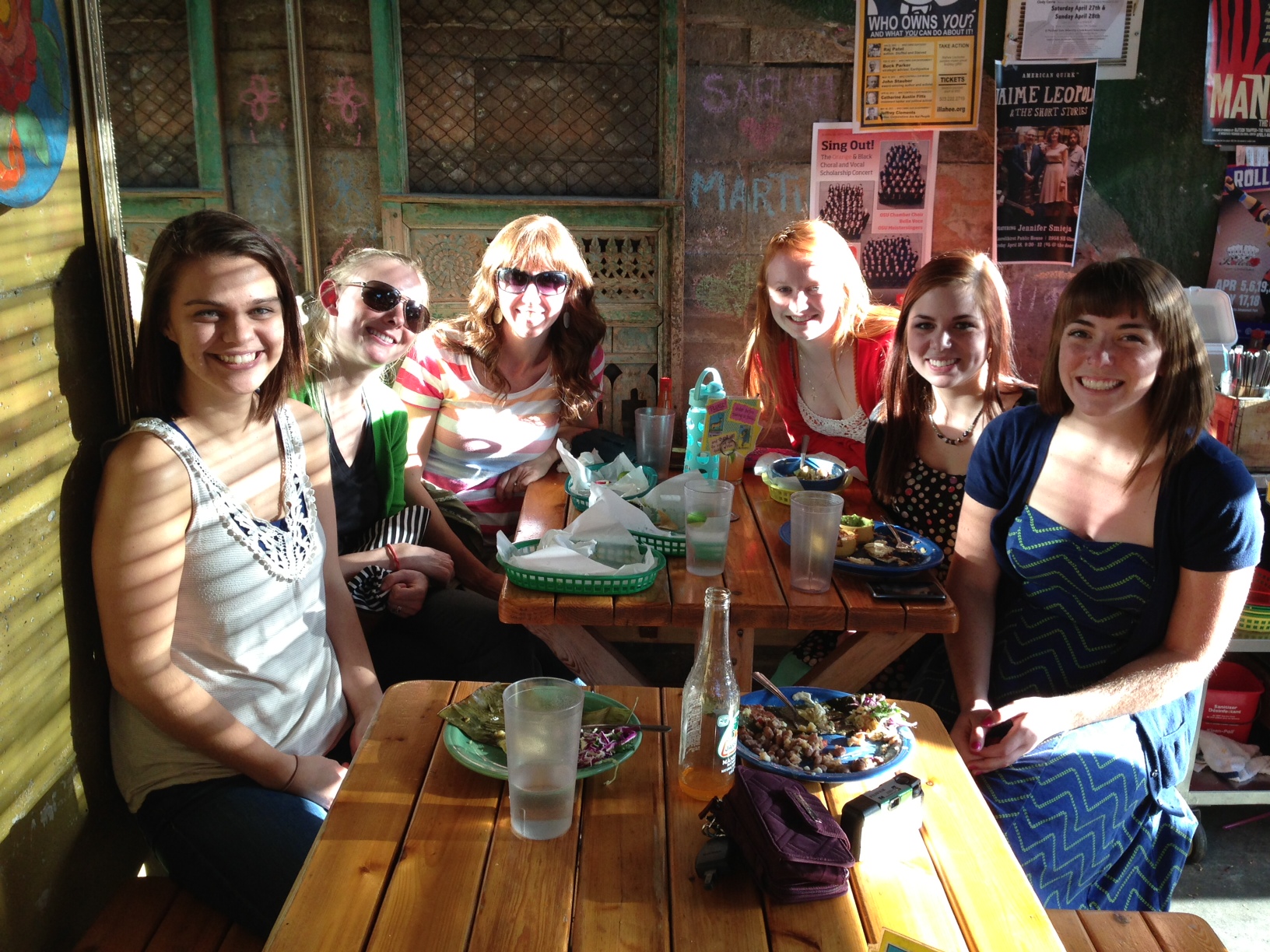 Now let summer begin, I'm ready for it.