We had a feeling that Isaac was not going to be excited once the fireworks show began. There had been a terrible thunder and lightening storm a couple nights before and he was still terrified from the loud noises. He had talked about it since then, telling us how scary it was. So we were prepared for the fact that he may not enjoy the evening.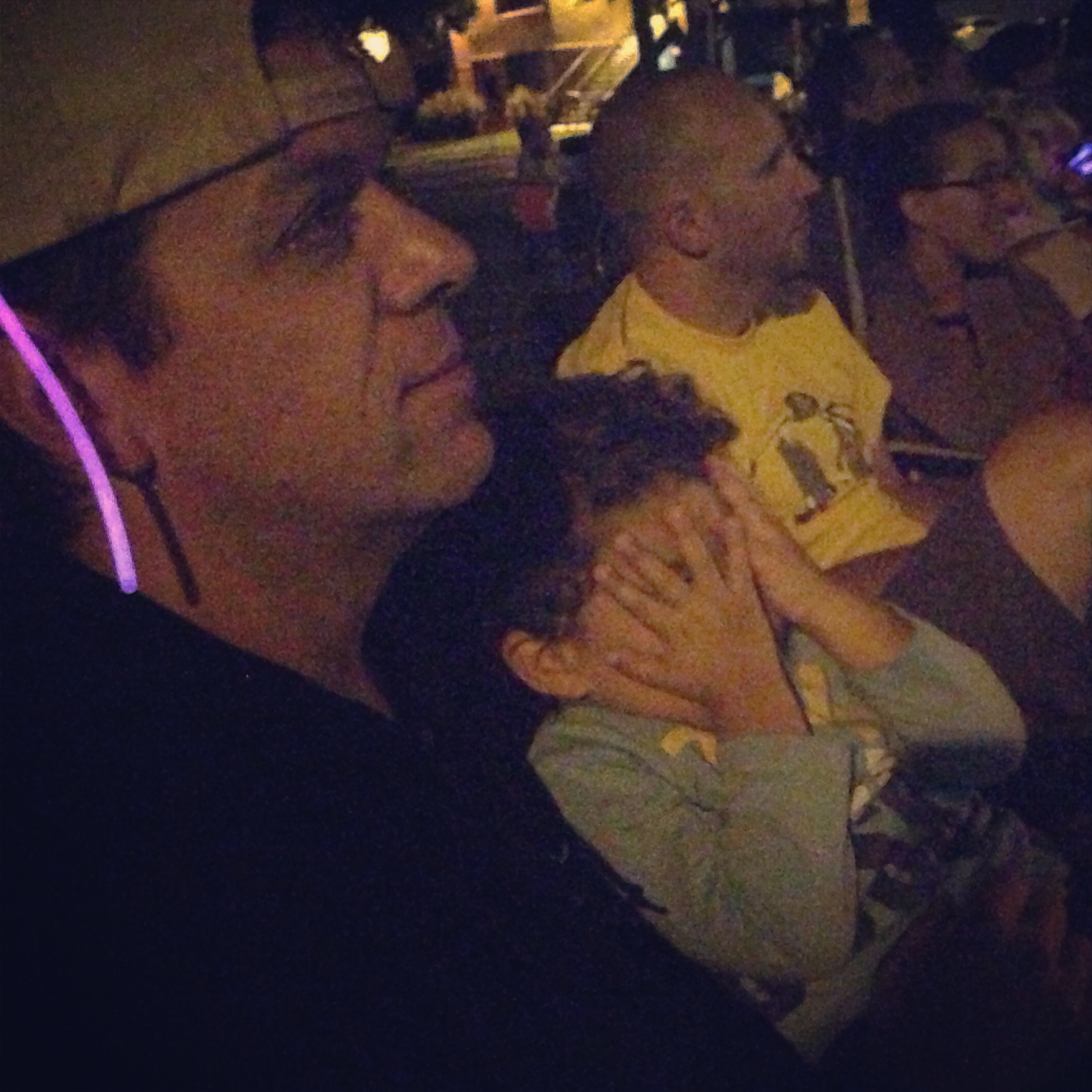 As soon as the fireworks started he climbed in Matt's lap, covered his eyes and for the next 10 minutes kept saying "I don't like it, it's too scary." When he finally was brave enough to take his hands off his face and look up at the sky where the fireworks were exploding in all their majesty he said, "Wow, it's beautiful." I watched his sweet little face as he still looked a bit nervous and scared with the loud sounds but also with a little awe and wonder in his eyes at all he was seeing.
I thought to myself, I can relate to that so much. So often I get into new situations that are extremely uncomfortable, they seem scary to me and I don't want to have anything to do with it. I love the known, the comfortable, the safe things in life. But if I would just lift my eyes (mostly off of myself) I might just see that something beautiful is happening around me; Something worth enjoying and taking part in.
I'm a slow learner but I hope that I get quicker in my response to look up and enjoy the beauty of life around me, even if it's new and scary.