When we told people that we were going to Disneyland most people said, "You have to do a hopper pass. Don't think about the money. It's totally worth it." But here's the thing. Unless you have a very large budget or have been gifted all the money to go we have to think about money. And even if we had been gifted all the money, I would still wonder if it was how I should spend all that money at this point in time, that's just how I'm wired. I want to be a good steward of the money I've been blessed with and whether you like to think about it or not "the happiest place on earth" comes with a very high price tag. We live on a missionary budget and even one day at Disneyland felt like a splurge and an extravagant gift for my kids. If you want to spend 5 days at Disney I'm NOT judging you, it's just wasn't for us this time around. The reason for our trip to California wasn't to go to Disneyland but to go to the dessert where there was nothing to do but rest, read, swim, have fun and restore my families soul for our sabbatical. Disneyland was an added bonus and we knew we would only do one full day this time around.
Here are a few more things for you to think through as you plan your Disney adventure:
What does my family value? Would we rather spend three days at Disney or do one day at Disneyland, one at the beach, one at California Adventure, try Knotts Berry Farm, Universal Studios or head down to San Diego for the (best) Zoo, Sea World or Legoland? Do we want some relaxing or am I okay with lots of crowds and go, go, go?
What do my kids love best? This will help you decide what park to go to and what rides and activities are for you. Jenna loved seeing Mary Poppins sing in the streets but when we went into the Bippity Boppity Boutique for a peek she didn't even ask to do any of it. She was all about the roller coasters so we did all of those instead. Isaac loves Cars and we knew that we would have to go to California Adventure for that. This time around we couldn't justify spending the money. Isaac didn't know that Cars Land existed so it was okay to pass it up and just do Autopia instead.
Be okay that you can't do it all in one day. You can do most of it but some things will have to wait for another visit. For example, there was a new Frozen attraction where you could meet the characters but the line was never shorter than 105 minutes when we went by or checked the app. We didn't want to wait in line and the kids didn't even know it was there so they didn't ask 🙂 We valued experiencing other things as opposed to waiting in that line.
Check the website before hand for rides and shows that will be closed. I was really disappointed that It's a Small World, Indiana Jones, the nightly Fantasmic Show and the fireworks would not be happening when we were there. It took me days to readjust my expectations and I would hate for you to promise a ride or show to your kids and then find out that it wasn't going to happen. I know that's life, dealing with unmet expectations, but if you can avoid it by checking the website then it's worth it. And, of course, there's no discounted price even though major attractions aren't open. Boo to that!
We live in a bigger is better, just do it, think about the cost later society. But sometimes less is more and for our family this time around one day at Disney was the choice we made. So if you're feeling the pressure that just one day won't do by friends, family or yourself, rest assured that it is possible. We all left tired from a full day but so happy with our decision. Maybe someday we'll go back and get the hopper pass but this time around the day pass was the right decision for us.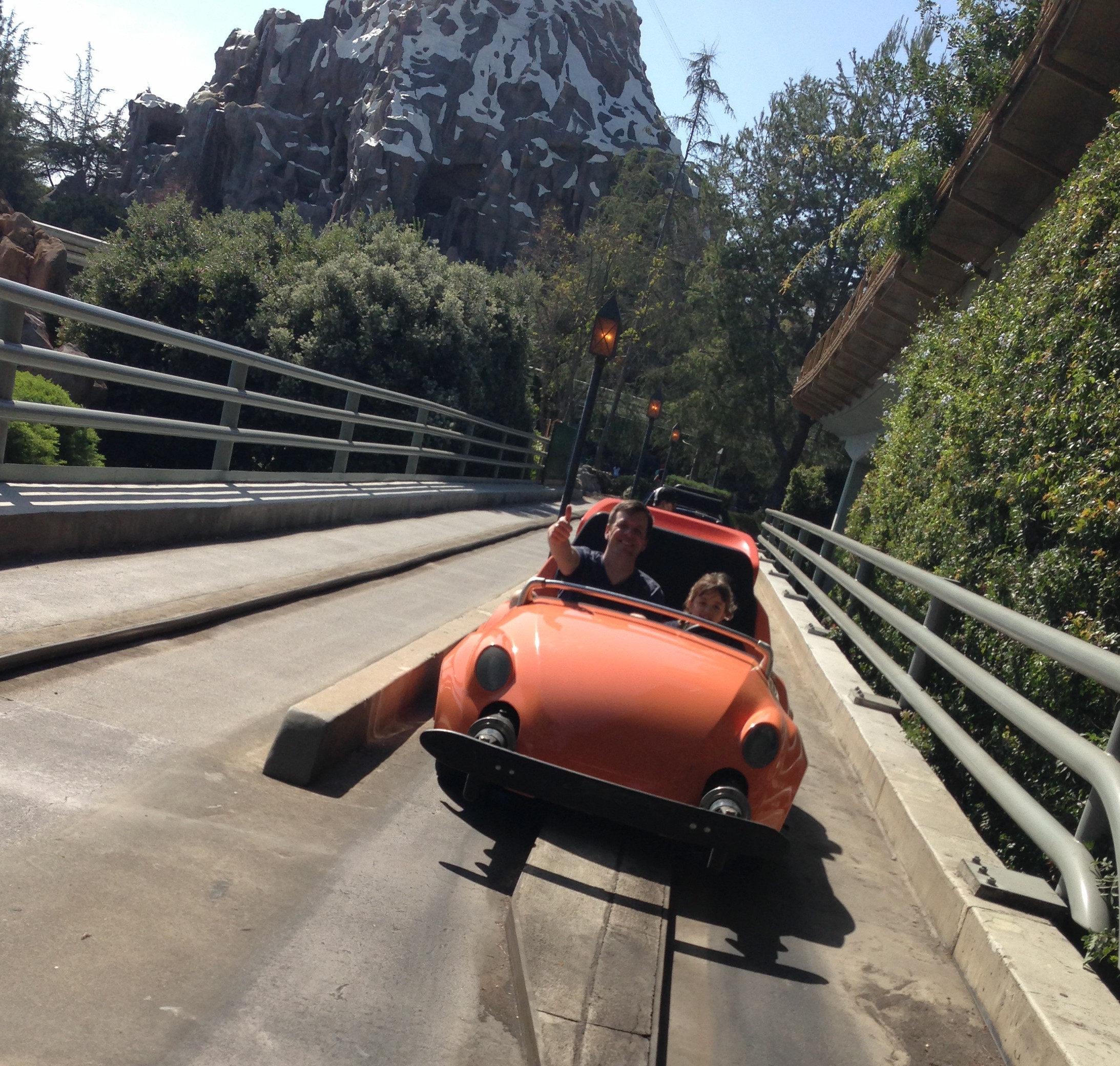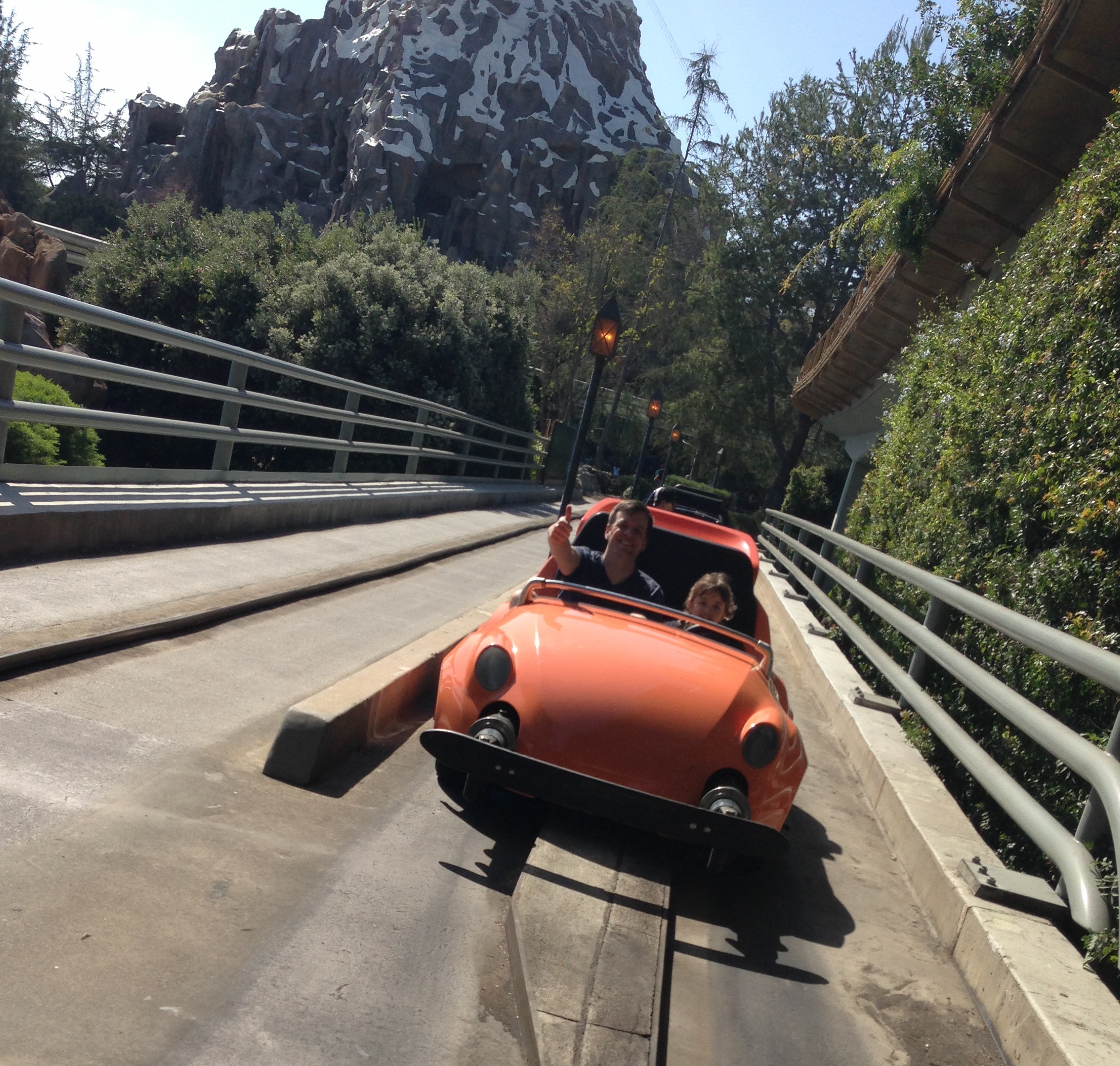 **If you missed my first round of tips for Disneyland in a Day read them here.